OK, the headline is kind of misleading. Actually this is a minimal tool to edit the content of a VistaDB database.
Since the regular VistaDB Data Builder is only available for developers that purchase a license, but my web design co-workers need something to edit data inside an existing VDB5 or VDB4 database, I quickly assembled a very small .NET 4.0/2.0 WinForms application:
The application is as minimalistic as can be:
Only editing existing table content (new, edit, delete rows)
One main window with a list of tables and their content
SQL direct window for entering SQL queries and executing them to the grid with F5
Double click or right click for editing
One detail window to edit
The main window: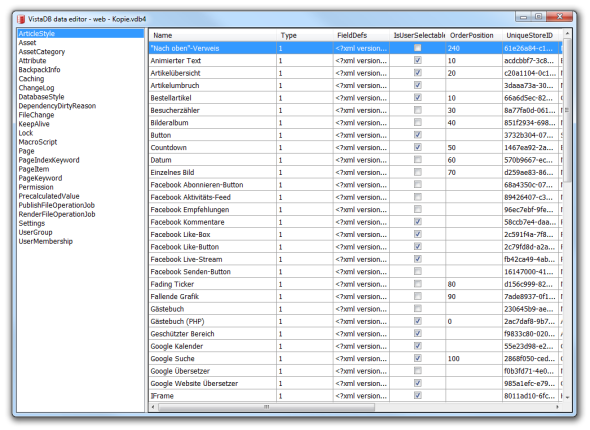 The details window: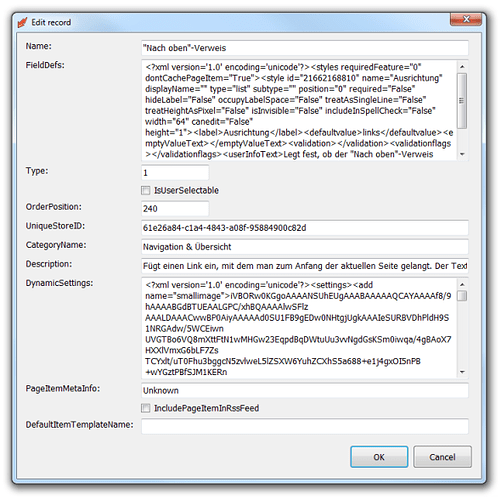 If you do like the tool, just download and run it! I'm happy about any feedback from you.
Source code:
See also my similar tool for Microsoft Access MDB databases.